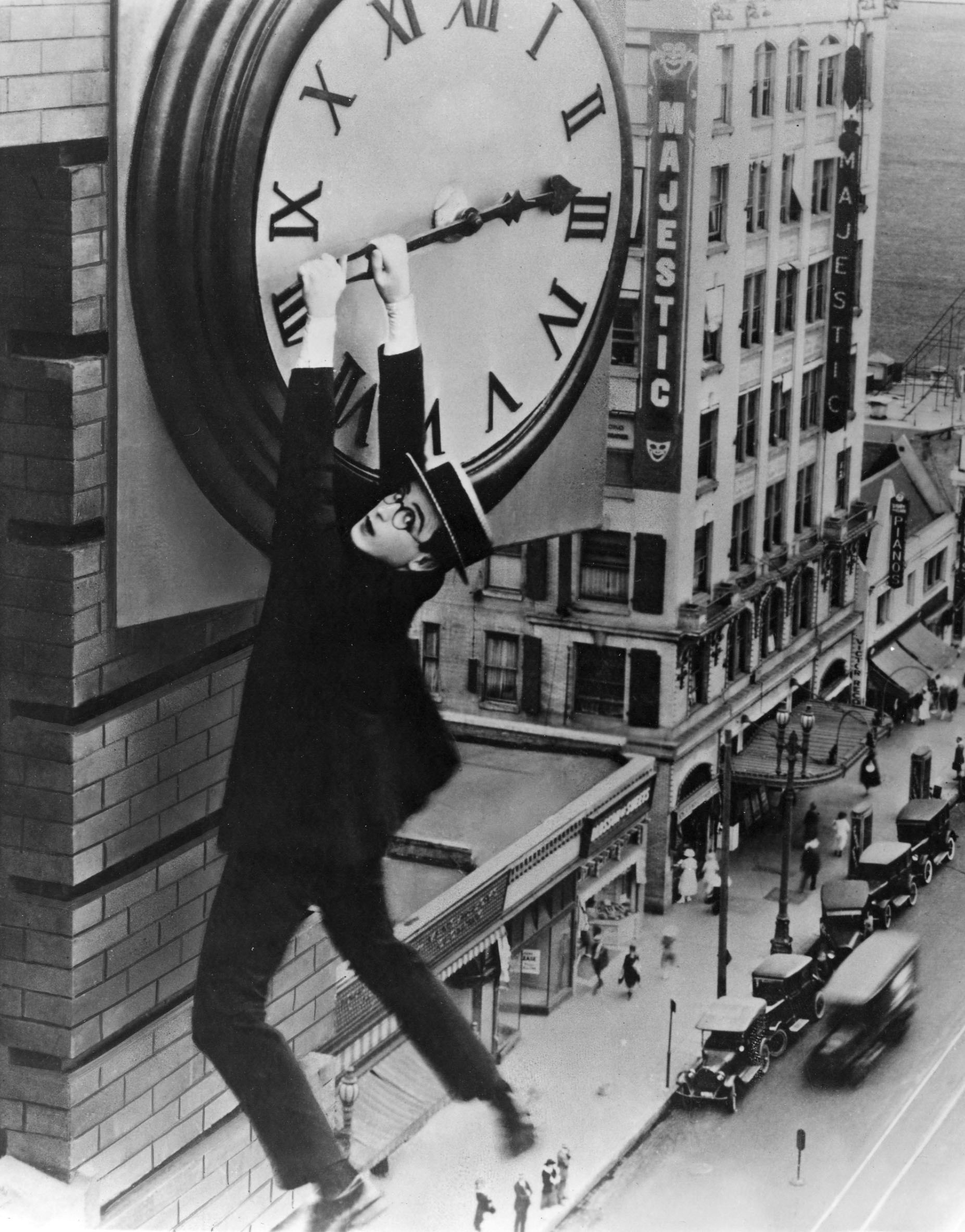 Film 2700: History of Motion Pictures
Spring 2018
This syllabus is a general plan for this course—deviations may be necessary as the semester progresses. Check back often for changes.
NOTE: ***Please complete each reading and/or writing assignment BEFORE the corresponding class (e.g. come to our next class having already read chapters 2-4 in your textbook).
Lecture Slides: Links to slides will be posted as the semester progresses.
Week 1
FRI Jan 12- Introduction to course and syllabus
Week 2
FRI Jan 19- Moving Pictures
Read: Chapters 2-4
Week 3
FRI Jan 26- Sennett, Stars and Movie Czars
Read: Chapters 5-6
Week 4
FRI Feb 2- German Expressionism & Soviet Montage
Read Chapters 7-8
Week 5
FRI Feb 9- FIRST EXAM
STUDY!
Week 6
FRI Feb 16- Sound & French Cinema Between the Wars
Read Chapters 9-10
Week 7
FRI Feb 23- American Cinema 1930-45
Read Chapter 11 BECAUSE I AM GOING TO GIVE A "SURPRISE QUIZ!" Yeah, that's right. I'm going to give a quiz in class on Friday, Feb 23. Good for you if you are reading this and get advanced warning. Consider this "heads up" a reward for keeping up with the assignments.
Week 8
FEB 27TH SEMESTER MIDPOINT – LAST DAY TO WITHDRAW
FRI Mar 2- American Cinema 1946-65
Read Chapter 12
Week 9
FRI Mar 9- Neorealism & the New Wave
Read Chapter 13
Week 10
FRI Mar 16- NO CLASS – SPRING BREAK
Don't do anything I wouldn't do.
Week 11
FRI Mar 23- Hollywood Renaissance
Read Chapter 15
Week 12
FRI Mar 30- SECOND EXAM
No Reading (Study!)
Week 13
FRI Apr 6- Return of the Myths
Read Chapter 17
Week 14
FRI Apr 13- Conglomerates & Video
Read Chapter 18
Week 15
FRI Apr 20- Last Day of Class – Digital Cinema
In Class Screening: TBA
Week 16
FRI Apr 27- Final Exam
Exact time and location TBA