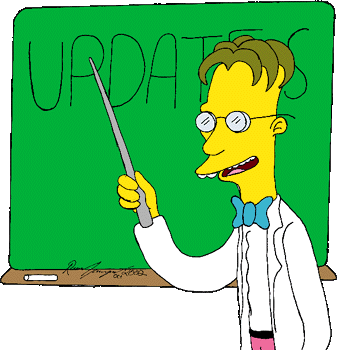 2/21/18
Hi Class,
I am going to give a "unannounced quiz" this Friday (2/23/18) based on this week's reading assignment (chapter 11 in your textbook). Congrats if you are checking this page regularly for updates and announcement (as I asked you to do) and received advance notice! Diligence pays dividends.
Don't stress too hard. The quiz should be fairly easy if you've done the reading.
See you Friday.
Best,
EC
2/1/18
Hi Gang,
Those in class last Friday will remember that I was hinting around about giving a quiz tomorrow. Well, you can rest easy. I'm not giving a quiz. I have, instead, been spending my time making up a study guide for our first exam. The study guide will be available before the end of the day. Look for it on the "Film 2700: Weekly Schedule" page.
As usual, if you have any question, do not hesitate to ask.
Warm regards,
EC
Hi Class,
Throughout the semester I will be posting important class updates and announcements on this page. Thus, I encourage you to check back regularly (let's say once a week).
Thanks in advance.
EC