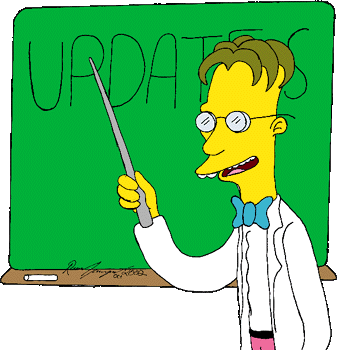 11/16/15 – No office hours today
I am taking my 7 month old to the pediatrician for a follow up visit this morning (twin ear infections) and will not be available for office hours today (Monday 11/16). Should you need to meet with me, please see me after class or shoot me an email and we can set up another time.
Best,
EC
10/18/15 – Jason Osder will be discussing Let the Fire Burn in class on Wednesday (10/21/15)
Hi class,
I am happy to announce that Jason Osder will be our guest speaker on Wednesday and will be answering your questions about his film Let the Fire Burn. As I discussed in class last week, each of you are required to view the film and post a question about it here. This exercise will count as one of your quiz grades and is pretty much an all or nothing proposition. If you complete the assignment in a satisfactory manner, you get a grade of 100%, if you don't, you get a 0%. Deadline for submission is class time Wednesday, but I encourage you to get your questions in as soon as possible. Do not wait till the last minute. Also, I should note that LTFB is available through Netflix streaming and Amazon instant video.
Feel free to email me if you have questions about the assignment.
Best
Erik
10/5/15 – No class or office hours today or Wednesday
Hi all,
Just a quick reminder that class will not be meeting today (10/5/15) or Wednesday (10/7/15). Likewise, I will not be available during my normal office hours. If you need to meet with me, shoot me an email and we can arrange another time. Please enjoy this brief break and I look forward to seeing you all again next week.
Best
EC
9/24/15 – The study guide for the first exam has been posted!
As promised, the study guide for exam 1 is now live. Find it here.
Best
EC
9/17/15 – Are you checking here regularly? If so, here's a reward…
At the start of the semester, I asked students to check this page regularly for announcements. So, if you are reading this message, good for you! Here's a bonus for being vigilant. Follow this link to see a copy of the pop quiz I will be giving in class on Monday.
Best
EC
8/26/15 – BrightSpace (Desire2Learn) and Instructor Roberts
Hi class,
It has come to my attention that many of you have received email and notifications regarding BrightSpace (which used to be Desire2Learn) assignments from the original instructor of record for this class (Instructor Roberts). I have spoken with Mr. Roberts about this issue and we are working to get it resolved. In the meantime, you should be aware of several things:
1) I do not use Brightspace for any of my classes. Thus, if you are in my class, you may disregard any Brightspace notifications regarding pending assignments.
2) If you are enrolled in CRN #85245 or CRN #88871 I am your instructor and you may disregard any emails from Mr. Roberts.
3) If you are, for any reason, unsure of your enrollment status, you may check with me after class or by email to verify.
Hope this clarifies things.
Best
EC
8/23/15
Hi class,
Throughout the semester, I will be posting important class updates and announcements on this page. Thus, I encourage you to check this page regularly (let's say once a week).
Thanks in advance.
EC